Fundació ACE – Barcelona Alzheimer Treatment & Research Center
Fundació ACE – Barcelona Alzheimer Treatment & Research Center is a private organization dedicated to the diagnosis, treatment, research and support for people with dementia, especially focusing on people suffering from Alzheimer's Disease and their relatives and caregivers.
Created in 1995 by the neurologist Mercè Boada and the psychologist Lluís Tárraga, Fundació ACE has a multidisciplinary team of professionals (neurologists, neuropsychologists, basic researchers, social workers, nurses, geriatricians, etc.) working in different fields.
Its fields of action include services (diagnosis, treatment and individualized monitoring), research (genetic, clinical trials, imaging, etc.) and outreach and scientific training activities.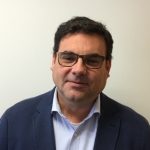 Agustín Ruiz, MD PhD
Dr. Agustin Ruiz Laza is currently the Director of Research of Fundació ACE. Barcelona Alzheimer Treatment & Research Center (Barcelona, ​​Spain).
Agustin Ruiz has published 161 articles in indexed journals such as JAMA, Journal of Medical Genetics, American Journal of Human Genetics, Journal of Clinical Endocrinology & Metabolism, Lancet Neurology, Annals of Internal Medicine, Journal of Experimental Medicine, Alzheimer's & Dementia, Molecular Psychiatry, Science, Nature, Nature series, among others. He is co- author of seven patents related to molecular diagnosis of complex diseases and bioinformatics tools for genomic research. He has received funding for 34 projects granted by regional , national and European competitive agencies.
His scientific interest is focused on the application of genomic technologies in medicine. He has participated in the identification of numerous genetic factors linked to different diseases and in the identification of 14 genes associated with Alzheimer's disease. Ruiz is currently coordinating the ADAPTED project. An European Commission (EU) IMI2 project on APOE AD risk factor.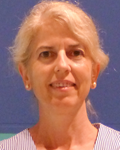 Adela Orellana, PhD
Adela Orellana has MSc (Biology) and PhD (Analytical Chemistry) degrees from the Autonomous University of Barcelona (UAB).  She is Head of Laboratory at Fundació ACE Institut Català de Neurociències Aplicades since 2016.
She is responsible of managing the Collection of biological Samples from Fundació ACE. She has initiated the Biomarkers research at Fundació that is addressing both basic and applied aspects of this field.
She also participates in several of the European and national research projects coordinated and lead by Fundació ACE such as GR@CE and ADAPTED.
Previously she was at the Pharma industry organizing and performing Drug Screening campaigns, from assay development to hit profiling. Prior to that, she was Research Scientist at Gene Technology Department of VTT-Technical Research Centre of Finland where she design and develop reagents for signal amplification of fluorescence assays.